Mad Catz G.L.I.D.E. 21 Gaming Surface Mousepad – SGSSNS21BL000-0
G.L.I.D.E. 21 Gaming Surface
Designed using advanced hybrid-materials, the Mad Catz G.L.I.D.E. gaming surface features a smooth and even gliding experience, providing exceptional tracking accuracy for any high DPI gaming mouse. The large surface area is not only liquid-resistant but also provides incredible comfort for sustained play. The Mad Catz G.L.I.D.E. is an exceptional gaming gear for the exceptional game.
Advanced textile-weave surface
Anti-skid rubber base
Anti-curling design for easy travel
Liquid-resistant surface for easy cleaning
SAR 97.75 (Including VAT)
In stock
Compare
Description

LEVEL-UP YOUR REACTION TIMES
SUPERIOR GLIDING EXPERIENCE
The G.L.I.D.E. Gaming Surfaces are engineered using a hybrid of silicone and cloth. The non-direction cloth surface provides even friction for superior tracking response time. Compatible with all gaming mice, G.L.I.D.E. makes every move and swipe effortless, providing precision control every time you play.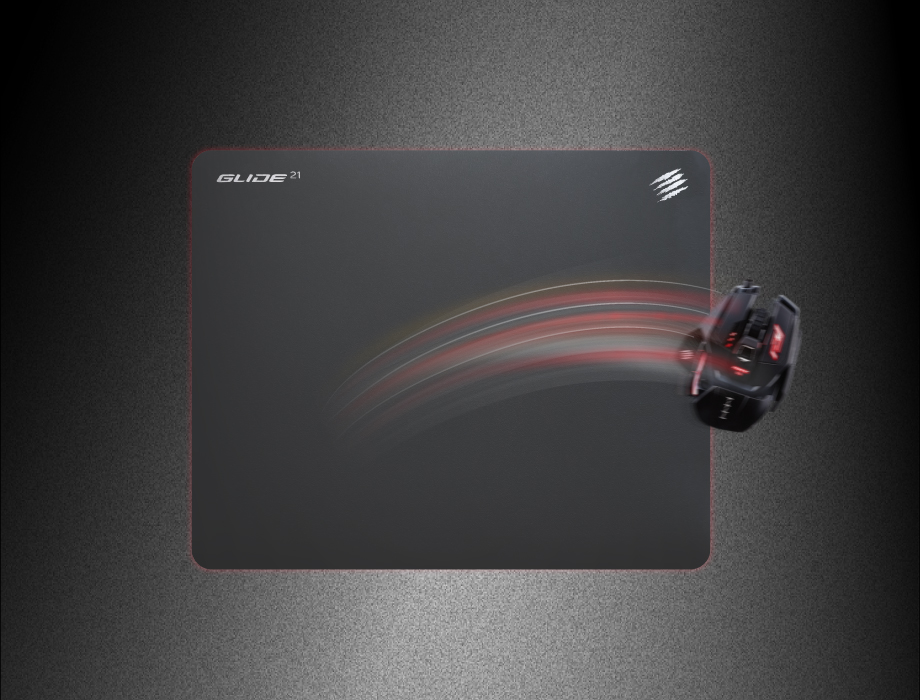 WATER-REPELLENT FOR EASY CLEANING
Say good-bye to unexpected splash damage. The water-repellent design of the G.L.I.D.E. Gaming Surface keeps it dry and in optimal condition, protecting against liquid, sweat and moisture. Easy to clean using nothing but water, the G.L.I.D.E. is always ready to jump into battle.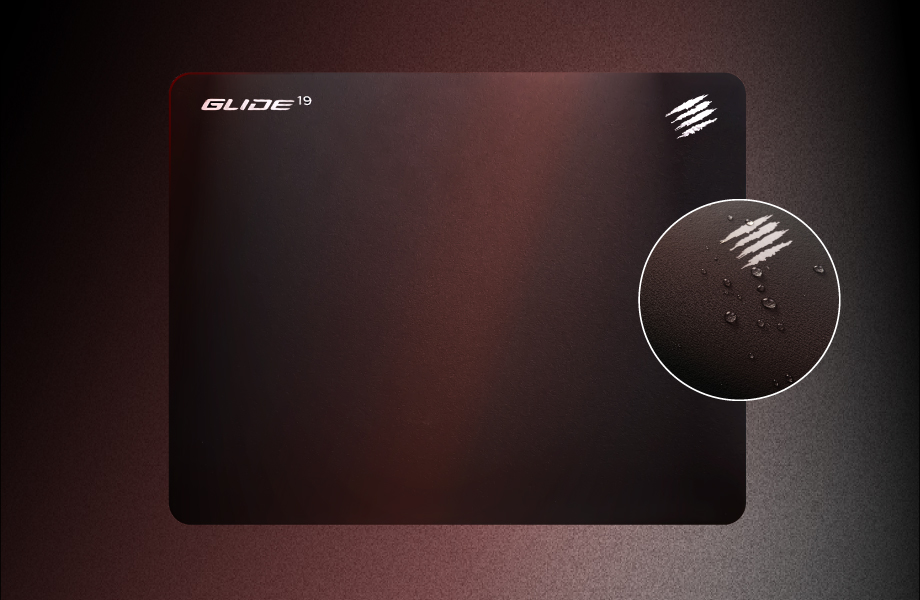 GOODBYE, FRAYED EDGES. HELLO, COMFORT!
The heat-bonded engineering used on G.L.I.D.E. prevents frayed edges, giving a smooth and soft touch to your wrist and providing less irritation when used for longer gaming sessions. The anti-skid silicon base keeps the Gaming Surface in place during the most heated of gaming battles.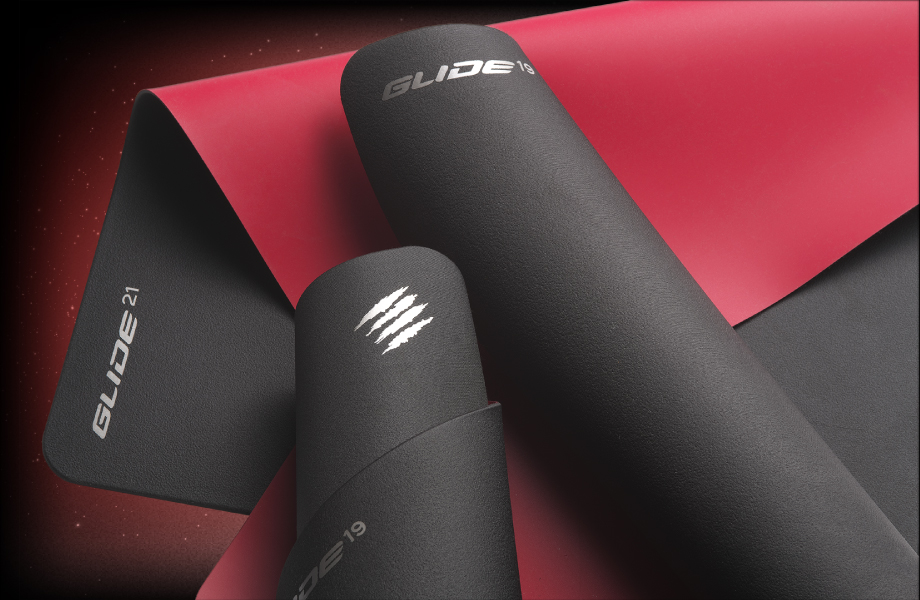 IDEAL TRAVEL COMPANION
The G.L.I.D.E. Gaming Surface features an anti-curling design for easy travel. After unrolling, it will quickly return to the flat surface you need to take the fight to your opponents.
Product Information
Model Name G.L.I.D.E. 21
Model Number SGSSNS21BL000-0

Material

Top Surface Materials Smooth and low-friction cloth
Base Materials Odorless Silicon

Design

Water-Proof Level Water Repellent
Dimension (L x W x H) 430 x 370 x 1.8mm
Only logged in customers who have purchased this product may leave a review.